PLM+Product Repository: why Keendoo?
Product data : strategic asset In the company.
Where is it? In the departments involved in the life of the products: spreadsheets, images, documents... 
The Keendoo software suite is specifically designed to control product data and secure flows in the food industry. It integrates the entire journey of these data in a single PLM tool + MDM repository They is structured, shared, reliable and controlled. Controlled, they can be transmitted via interfaces to other internal and external IS applications.
Modular toolWhether in the Cloud or OnPremise, it can be implemented at the company's pace, adapts to to its needs while controlling the budget. It secures the products, provides working comfort to teams, and improves the cost-effectiveness It saves time and reduces costs.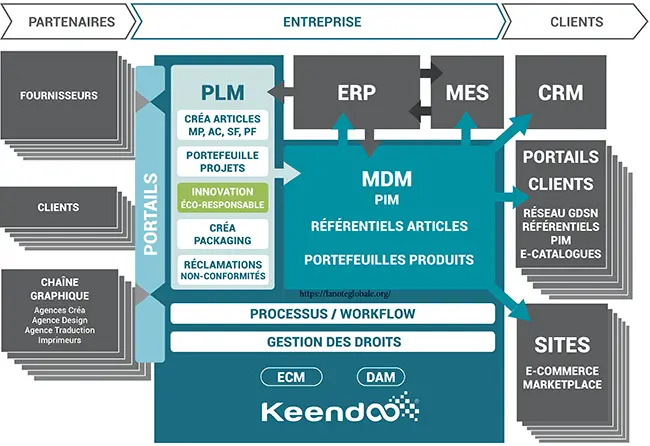 Controlling the data flow
The Keendoo software suite
The Keendoo software suite is based on a product data repository and consists of functional modules for the departments involved in product development and updating. It facilitates everyone's daily work and encourages collaboration both internally and with service providers (suppliers, design agencies, printers, etc.). It secures the product life cycle, from the initial brief to the end of the product's life.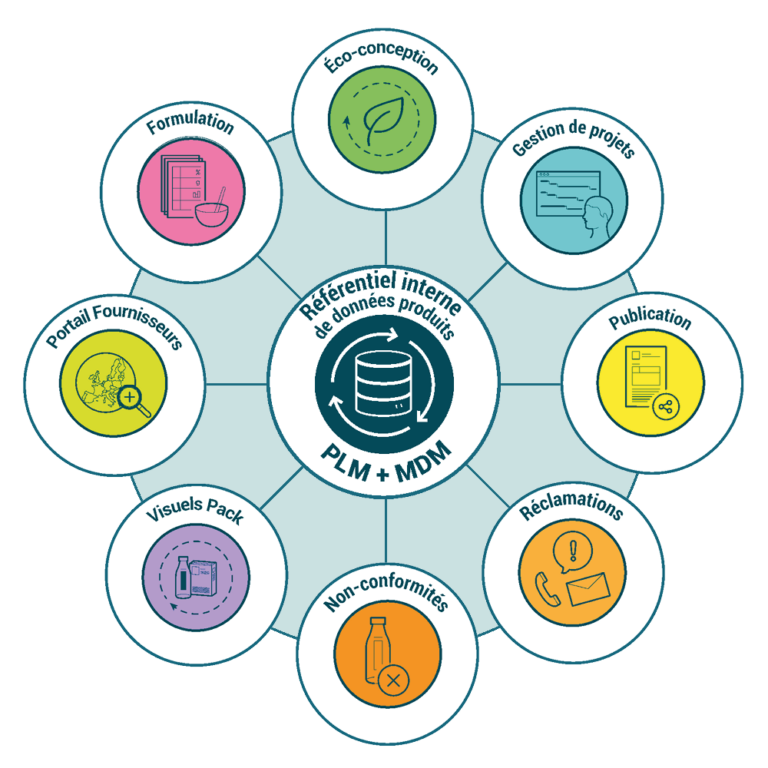 Integrated PLM-MDM: what benefits?
"The software is really great, the setup is well done and suit our needs. Thank you so much for your work with the team."
"We wanted to work with experts in the food industry. The product is a strategic element, it's our capital so we wanted a technological, digital, and workflow solution but totally secure."
Collaboration between services
Click on a trade to find out more
Click on a trade to find out more