The best software is nothing
Without the experience, know-how, quality of support
The Keendoo service is based on a team of experienced food engineers and on our partnerships with experienced integrators.
Keendoo experts accompany customers to help them to structure their product data and the associated processes for the deployment of the Keendoo Referential platform.
It is distinguished by its flexibility and its ability to adapt to the company's contextIt is distinguished by its flexibility, by the parameterisation and customisation of screens and processes.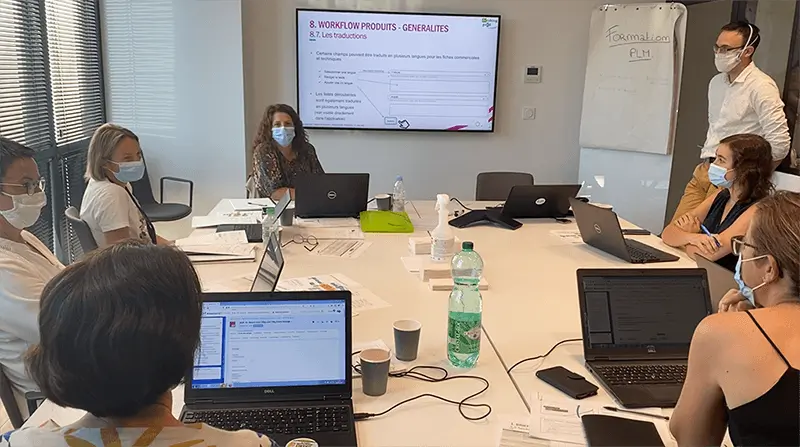 PROVEN METHOD
10 years of experience with 50 clients and the expertise of engineers specialising in product data
PROXIMITY
Publisher based in Nantes, team of experienced agri-engineers, having worked in industry.
ECOSYSTEM
The strength of a network of partners: integrators, agri-organisations, consultancies, etc.
METHODOLOGY
10 years of experience with more than 40 clients and the expertise of product data engineers
Ensuring a successful software deployment
"The software is really great, the setup is well done and will suit our needs. Thank you so much for your work with the team."
"The implementation of the Keendoo Project Management module has allowed us to structure the processes. It was Keendoo that helped us clarify all our processes and they are standardized across all projects."
"We wanted a digital solution, with workflows and we wanted to work with food experts. The processes are harmonised and the users want to go further."
Cross-functional approach
This is a strategic approach for the company. It aims to put in place the means for internal and external collaboration, based on a common product data repository and harmonised processes. Upstream of ERP and CRM, the digitisation of products with the Keendoo Reference Suite completes the company's digital transformation. 
This approach involves the alignment of 5 planets:
● the management (indispensable),
● the IT department,
● the project sponsor,
● the future users (key users),
● an external competence, in IT and support.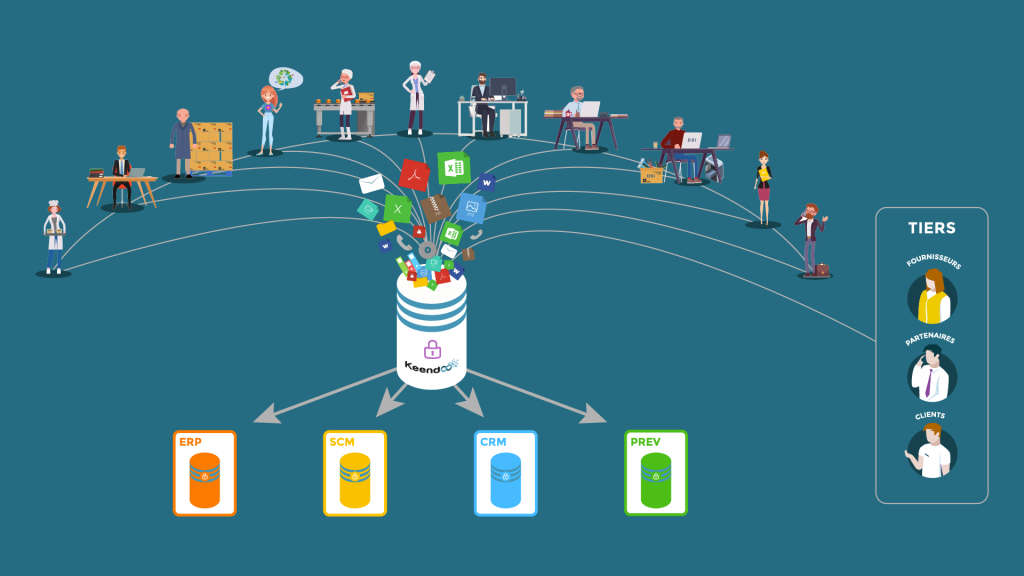 It is a functional and modular approach. All the modules of the suite can be implemented progressively to provide concrete results at each stage while controlling budgets. It concerns one or more departments of the company and meets specific business needs: project management, formulation, automatic calculations, packaging, data repositories, management of complaints and non-conformities, distribution of data to third-party applications, etc.
By adapting to the needs of the teams, the modules are implemented progressively at the pace of the company, in order to benefit from the complete software suite and constitute a robust, living and unifying base for all the elements of the company's information system.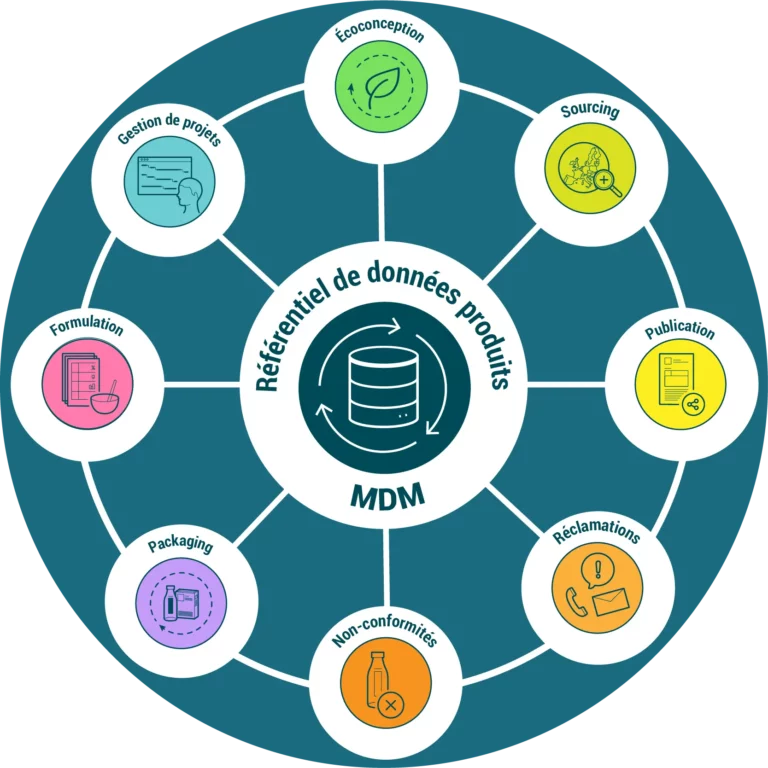 For services concerned with product data
Click on a trade to find out more
For services concerned with product data
Click on a trade to find out more